Tis the season to hunt down all those fabulous finds to give to your loved ones. Granted this hunt has become even easier thanks to online shopping. It seems like every morning I wake up to at least 50 emails in my inbox promoting the BIGGEST BESTEST SALE OF THE YEAR UNTIL TOMORROW!
I decided to throw together a list of my must-haves that might be able to spark a few ideas and help you cross off your shopping list before Santa hops in his sleigh!
Oh and an added bonus, almost all of them are under $100!
For The Foodie
2-Speed Hand Blender
An essential in all kitchens! Helps make the creamiest potatoes, the yummiest whipped cream, and super simple salad dressings. Best part, it's less than $30!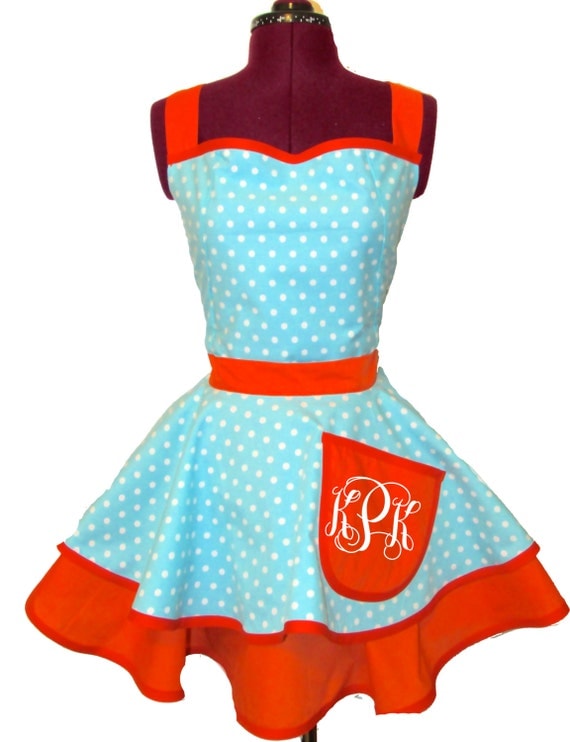 Shameless self promotion here, but oh well! Adorable handmade aprons, available in 4 styles and include a free monogram!
This thing is my go-to in the kitchen. There are so many nights I'm craving pasta (ok, all nights) and I can make a healthy swap by creating some veggie "noodles". Oh and this one is less than $40!
Mantova Flavored Extra Virgin Olive Oil Set
For when your dish needs that little "something". Beautifully flavored olive oils to boost any culinary creation!
Food Network Magazine All Access Subscription
Keep your favorite foodie inspired with a subscription to Food Network Magazine. They get the hard copy and a digital copy for less than $10!
For The Girly Girl
kate spade new york "Skinny Mini" Bow Earrings
How cute are these little Kate Spade studs?! As I always say, when it doubt, put a bow on it!
Lilly Pulitzer Sail Away Scarf
Obviously had to had a little Lilly to my round-up. The colors in the gorgeous scarf with fend off any winter blues!
Monogram and Pearl Bracelet
Pearls and Monograms together!? A preppy gal's dream!
Shoe Bakery Sprinkle Flats
Score a pair of these deliciously darling flats from my friends at Shoe Bakery!
Use code
KASEYSKITCHEN
to get these handmade flats for only $45!
For The Sporty Sister
Lorna Jane "Amy" Tights
These are my go to pants not just for workouts but for everyday! They are the perfect leggings to go into boots and you NEVER have to worry about the dreaded "see through" issue!
Gaiam Everything Fits Gym Bag
So this bag is actually on my Christmas list too! I've been trying to find the perfect bag to accommodate my gear and my yoga mat, and I think this is it. Notice the shoe compartment too? Brilliant! Oh, and it's on Sale!
Gaiam Sol Dry-Grip Yoga Mat
Another one on my list, this yoga mat looks like it will help me from sliding all over my yoga mat! Look at that gorgeous Zen-ed Out design too!?
Class Pass Membership
If you're like me and can't commit to one gym, Class Pass is your solution! You pay a monthly fee and have access to over 100 gyms and fitness centers in your area. Want to spin one day and do Piloxing the next? You can do it all with Class Pass!
For The Gal On The Go
Tieks
If you've been following me for awhile you know that I'm pretty much obsessed with these adorable ballet flats. Though the price tag is a bit heavy, I think that every gal deserves to have at least one pair in her collection. And I have to say, I've definitely gotten my money's worth out of mine!
Beats Solo HD On-Ear Headphone
If the color doesn't sweep you off your feet, the sound will! I've recently had the opportunity to try out a number of products from Beats and I have to say... I get it! The quality is second to none both in the sound and in the product itself. Sure it's another luxury item but when you're listening to your favorite jam with crystal clear sound, it's worth it!
Fujifilm Instax Mini 8 Instant Film Camera (White)
It's the best for of #tbt there could be! The convenience of a small camera with the nostalgia of Polaroid fun!
Jackery® Giant+ Premium Portable Charger
Nothing worse than being that person looking for a plug with less than 10% battery life, right? Get the best in portable chargers. Available in super cute colors too! Because, you know, that matters!
What's on your Christmas list?! Comment below!