Sexy, smoky eyes and gorgeous, glowing skin: two beauty trends that swept the famed red carpet before last night's 86th Academy Awards ceremony. Makeup artist
Melissa Perelli
shares some of her favorite products so you can create your own Oscar-worthy beauty moment.
The Look Inspiration:
Sandra Bullock's Smoky Eyes
Nominated for Best Actress in a Leading Role, Gravity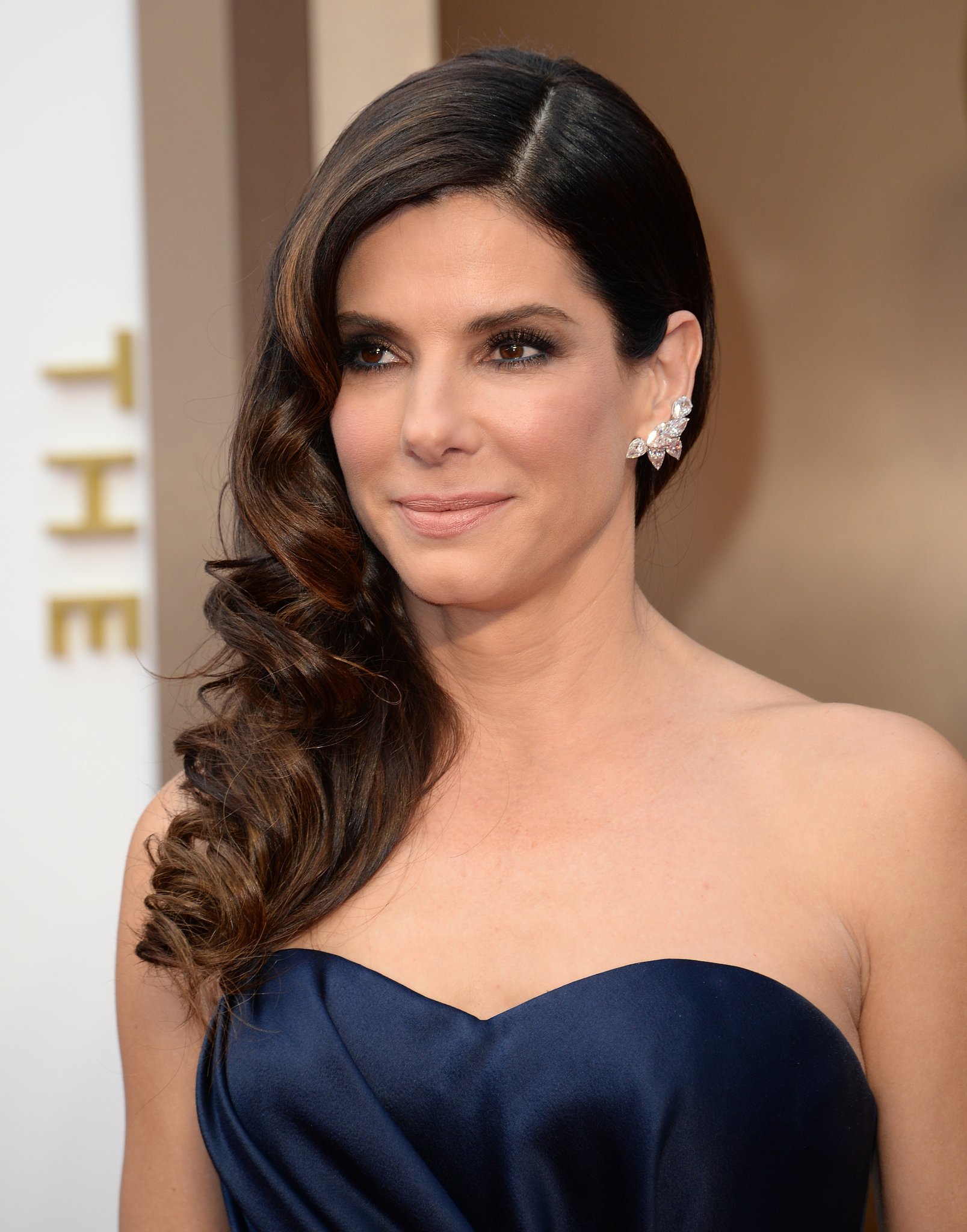 Urban Decay Primer Potion
($12) If you want your makeup to stay put after the after-party, blend this easy to use shadow primer onto eyelids before applying your shadow.
Too Faced Smokey Eye Shadow Collection
($36) Play dress-up with your eye shadow wardrobe. This palette offers traditional grey and black eye shadows, as well as sultry colors and a step-by-step guide to three different smoky variations.
Tarte EmasEYES Inner Rim Brightener
($19) When applied to your waterline, the nude coloring of this pencil will make the whites of your eyes extra bright. Pop it in your clutch for a touch-up so your eyes stay photo-ready after the champagne kicks in.
Dior Diorshow Extase Mascara
($28.50) This gilded tube is Dior couture for your lashes. The volumizing and lengthening formula will give your lashes instant oomph. Apply two coats to your lashes and you'll be ready for your close-up.
The Look Inspiration:
Jennifer Lawrence's Sun Kissed Skin
Nominated for Best Supporting Actress, American Hustle
Bliss Hot Salt Scrub
($38) Julia, Uma, Oprah and Madonna are notable leading ladies all known to frequent the spa at Bliss. If you can't get into the pink Himalayan salt room this weekend, use this warming scrub in your shower and your tired skin will be transformed into irresistibly touchable softness.
Clarins Delicious Self-Tanning Cream
($43) Smells better than a box of chocolates, plus you know exactly what you will get: an authentic, just off the beach golden color without streaking. Apply to dry, clean skin in circular motions and allow to dry completely before dressing and applying perfume or jewelry.
Caudalie Divine Oil
($9) Loaded with anti-oxidants, this perfectly balanced oil refreshes and hydrates skin without feeling overly greasy. Warm several drops in closed palms before pressing into the skin. Your soft, perfectly lit skin will look effortless.
Laura Mercier Radiance Foundation Primer
($19.50) Use this for an incredible way to look well rested, and no one will guess you were actually up all night practicing your acceptance speech-- I really wasn't expecting this! Blend about a penny-size amount into the skin before applying foundation. If foundation isn't a part of your routine, apply a pea-size drop to the tops of cheek and bones as a highlighter.
Shop the Look
All of these products are available from
www.sephora.com
Be sure to follow Melissa on her social channels for more beauty tips and tricks!
Facebook
Instagram
Pinterest