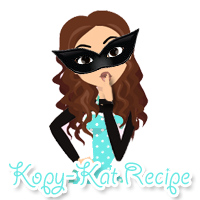 Since my post of Chipotle's Corn Salsa was so popular, I thought I would post how to make their signature guacamole because "yes, we know guacamole is extra!"
What You Need:
3 Ripe Avocados
1/2 Cup of Chopped Red Onions
1/2 Cup of Chopped Cilantro
1/3 Cup Chopped Jalapeno
1/8 Cup of Citrus Juice (lemon and lime)*
Pinch of Salt
What You Do:
Place Avocados in a bowl and mash with a fork – You will want to leave it a little chunky.
Add all the other ingredients and mix, serve with tortilla chips or use to top off your favorite dish!
*The lemon juice is what keeps it from turning brown right away.